You can choose from four different options how your library data is displayed in your library. If you are new to Papers 3, you library data is displayed as a list view by default as shown below.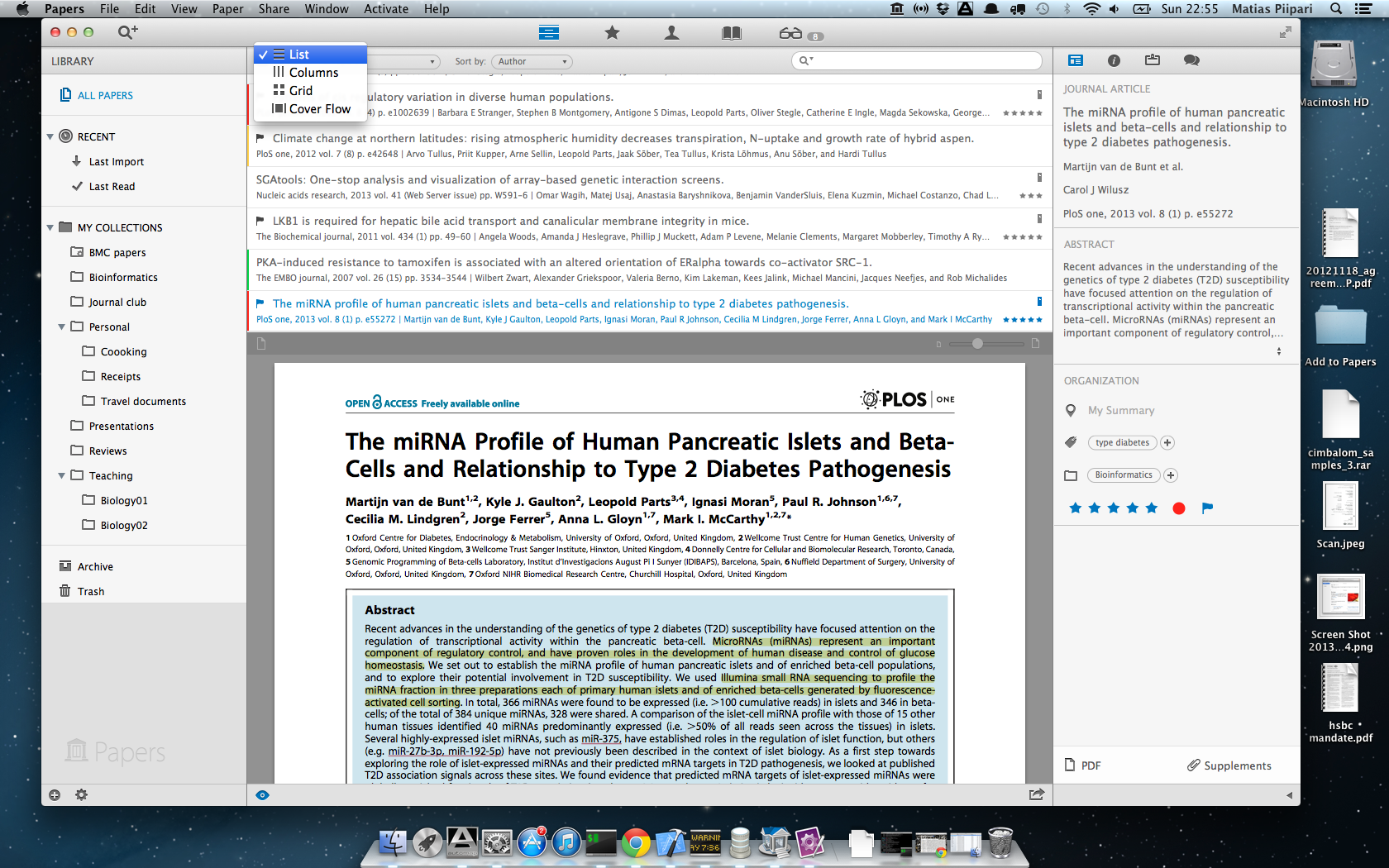 If you imported your Papers 2 library to Papers 3, your library view is set to columns as it was in Papers 2. You can add more columns from View > Columns.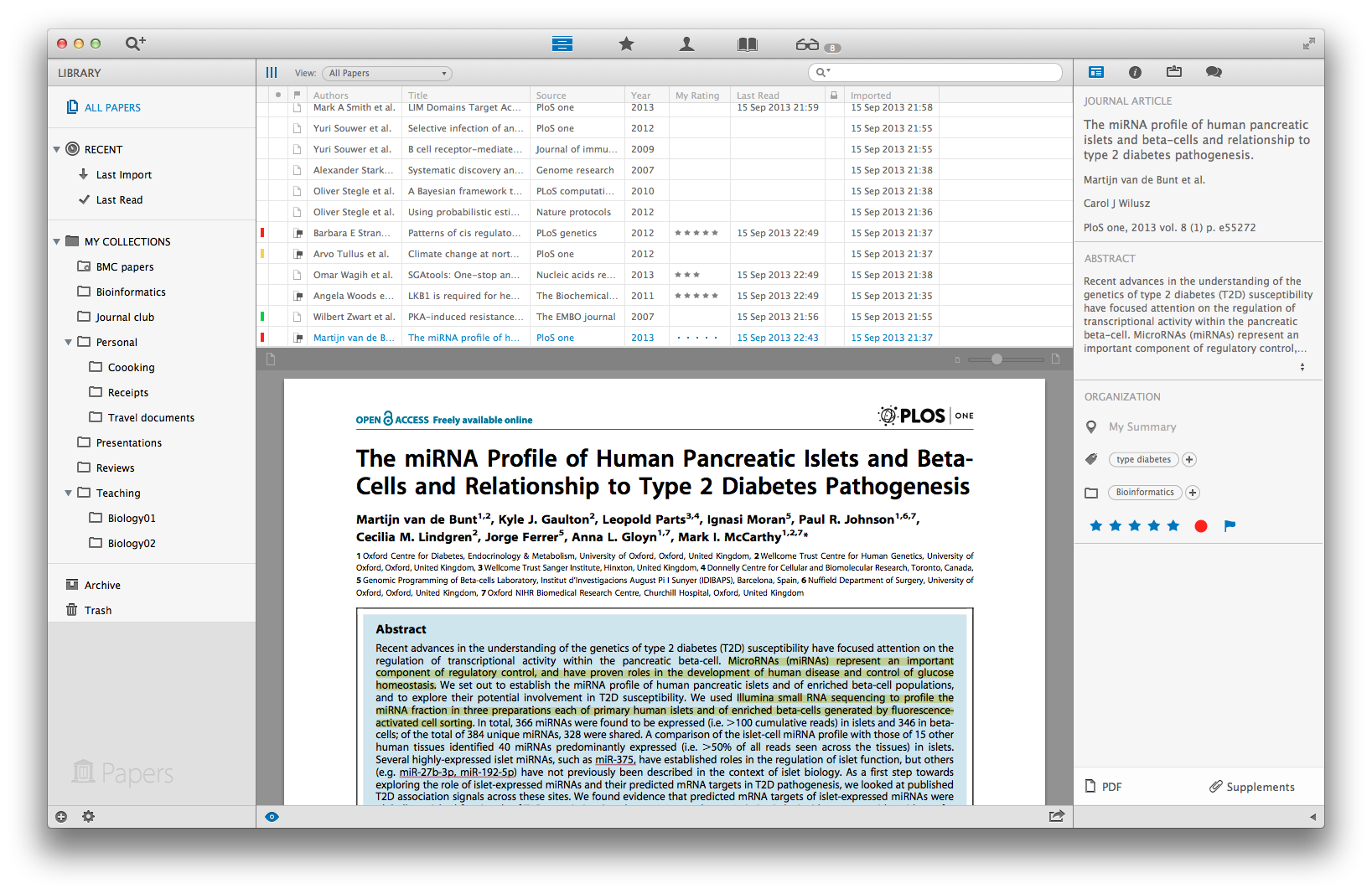 You can also choose a grid or cover flow modes to display your library.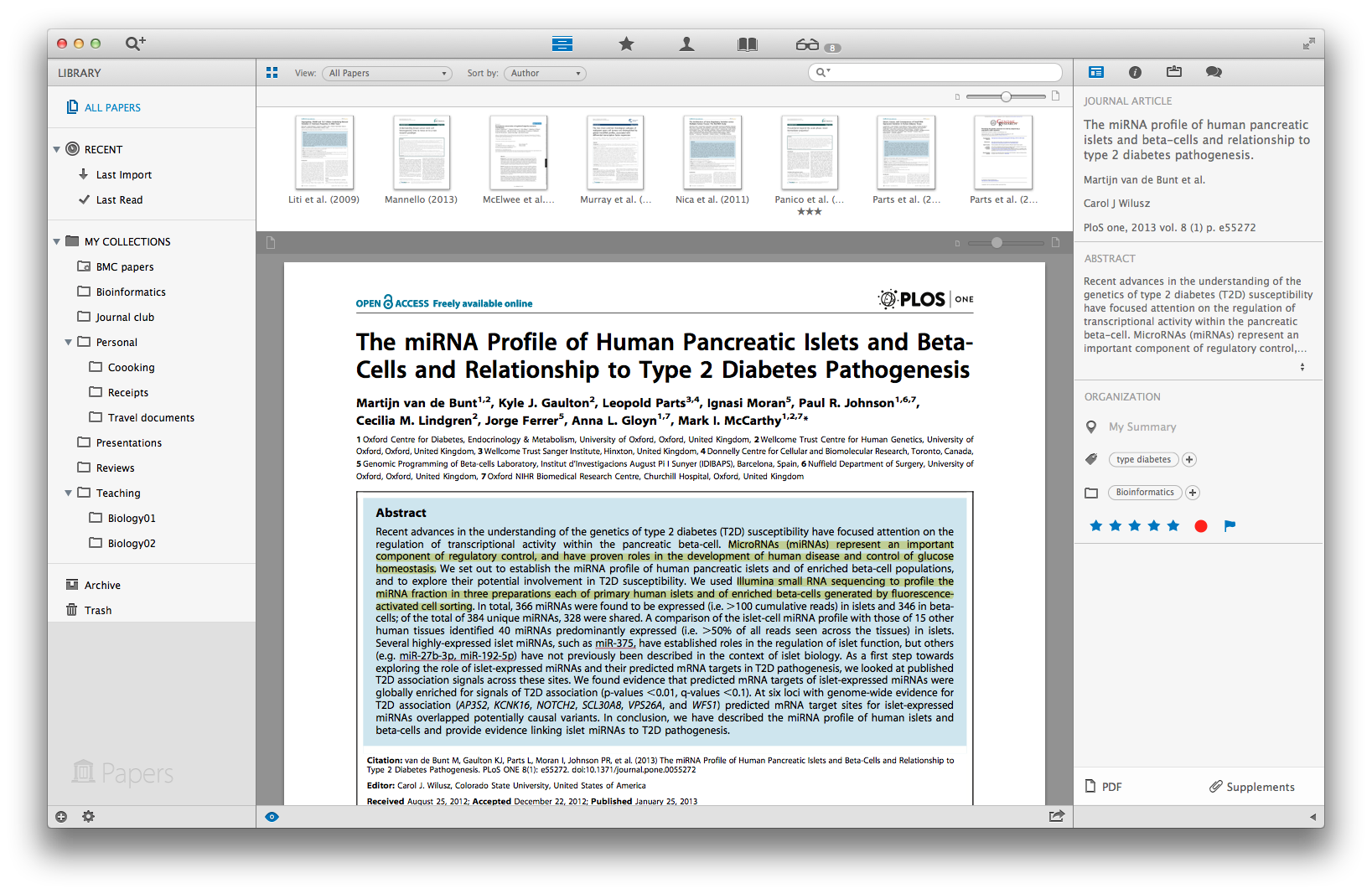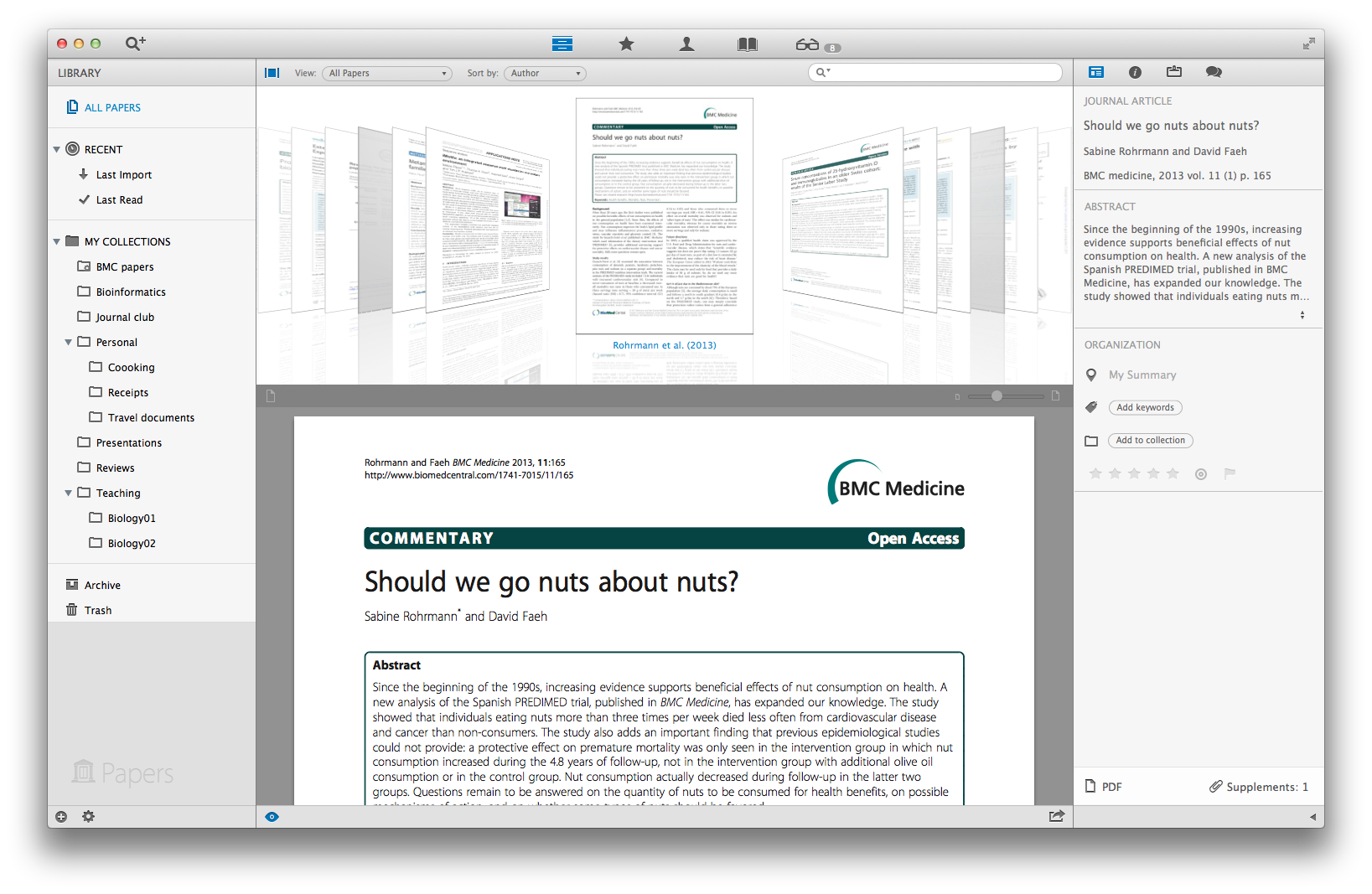 To hide the preview window in the library mode, click on the eye icon at the bottom of the screen.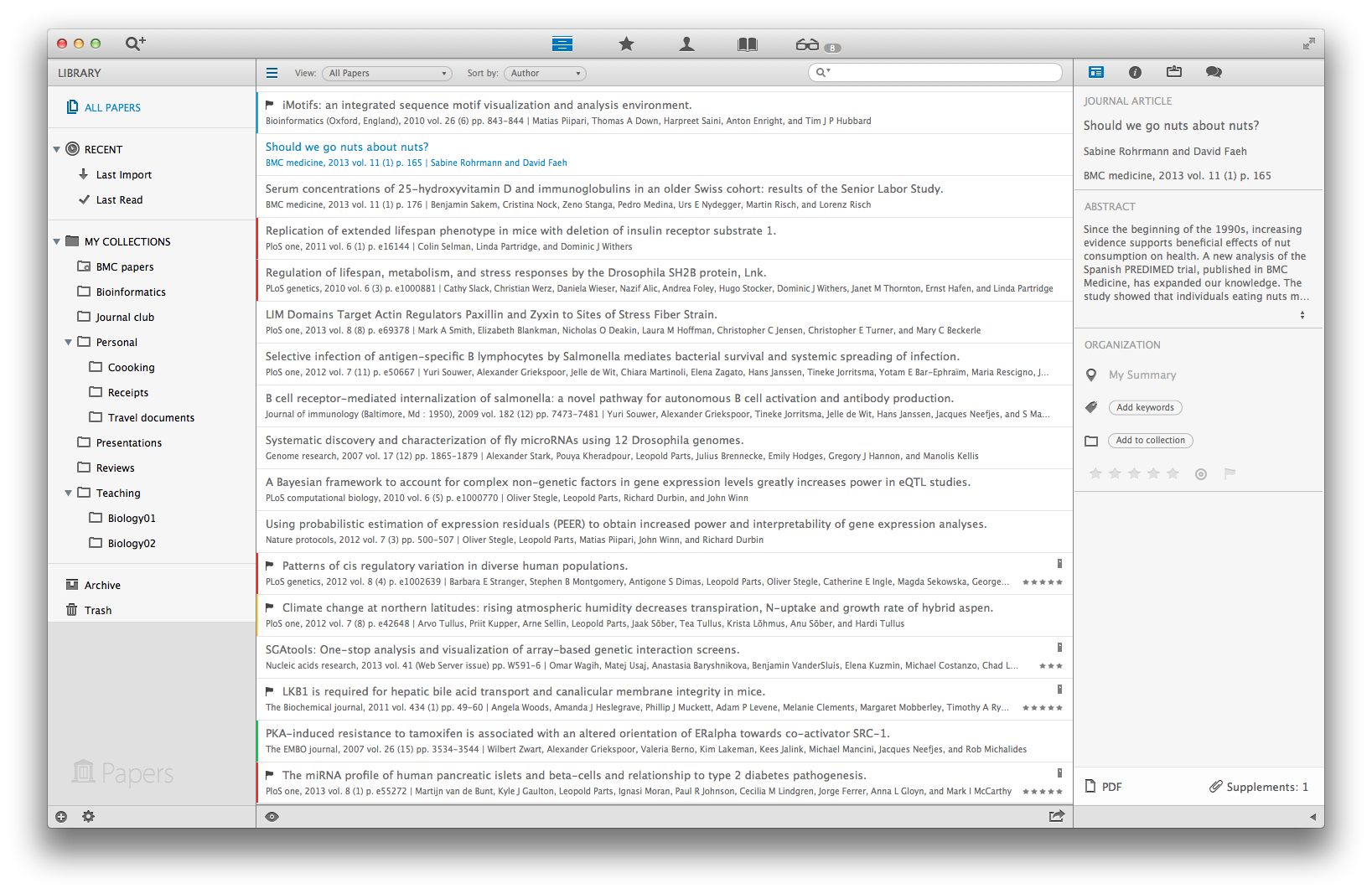 Filter and sort your Papers library data
Use the pop over filter to specify what kind of library data is shown in your library view. The same pop over filter is also available in the Labels tab.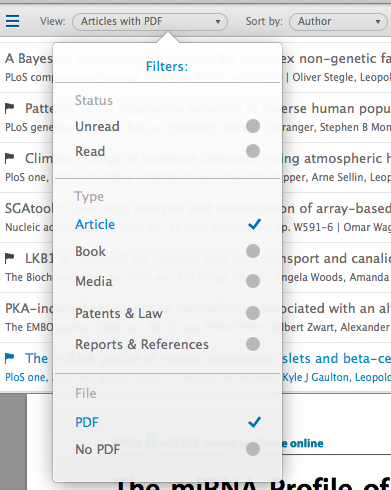 Use the Sort by pop over to choose how your library data is sorted.