You can download the free Papers app for iPhone/iPad here.
When you are in the Reader View, you can access the Inspector window which is a great place for finding out more about your article in addition to viewing supplemental files, adding labels and keywords! You can find this Inspector window in the top right corner of the screen.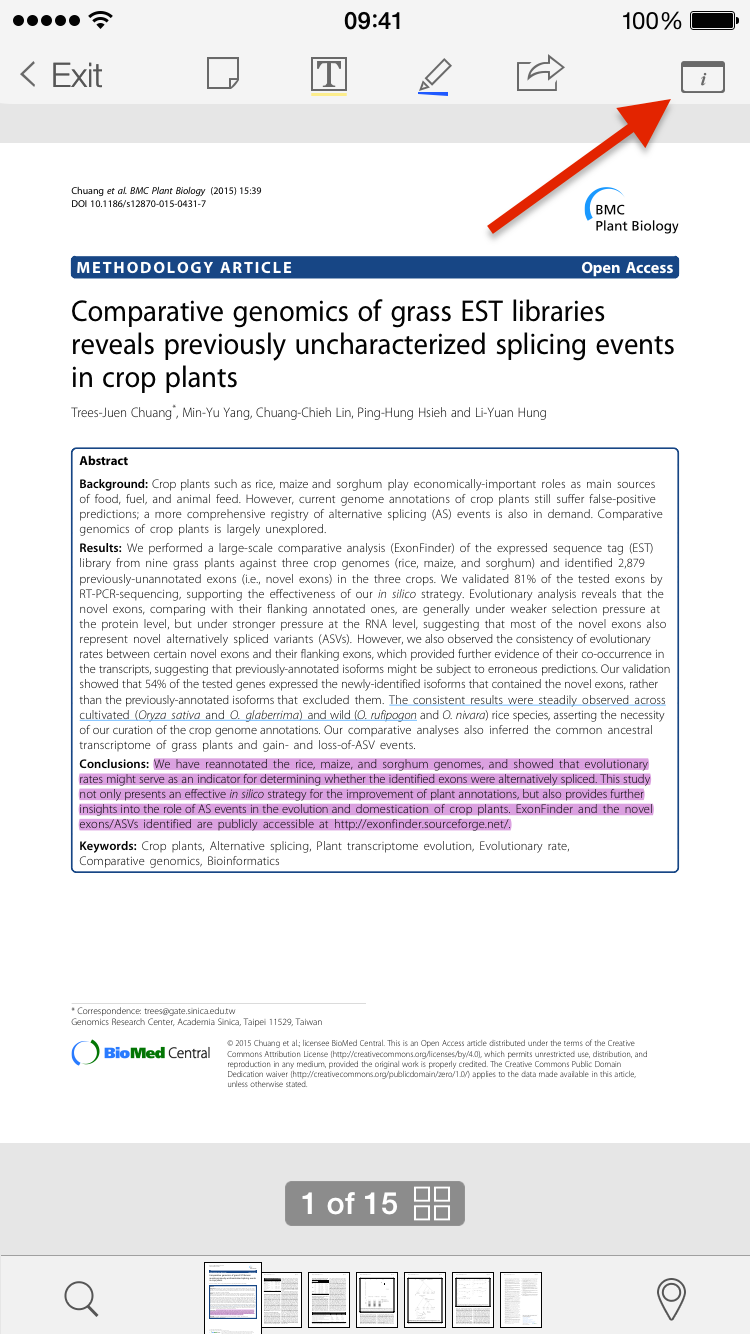 When you are in the Inspector window you can see the article title, authors, abstract and URL. At the bottom of the screen you add ratings and flag this document, if you wish.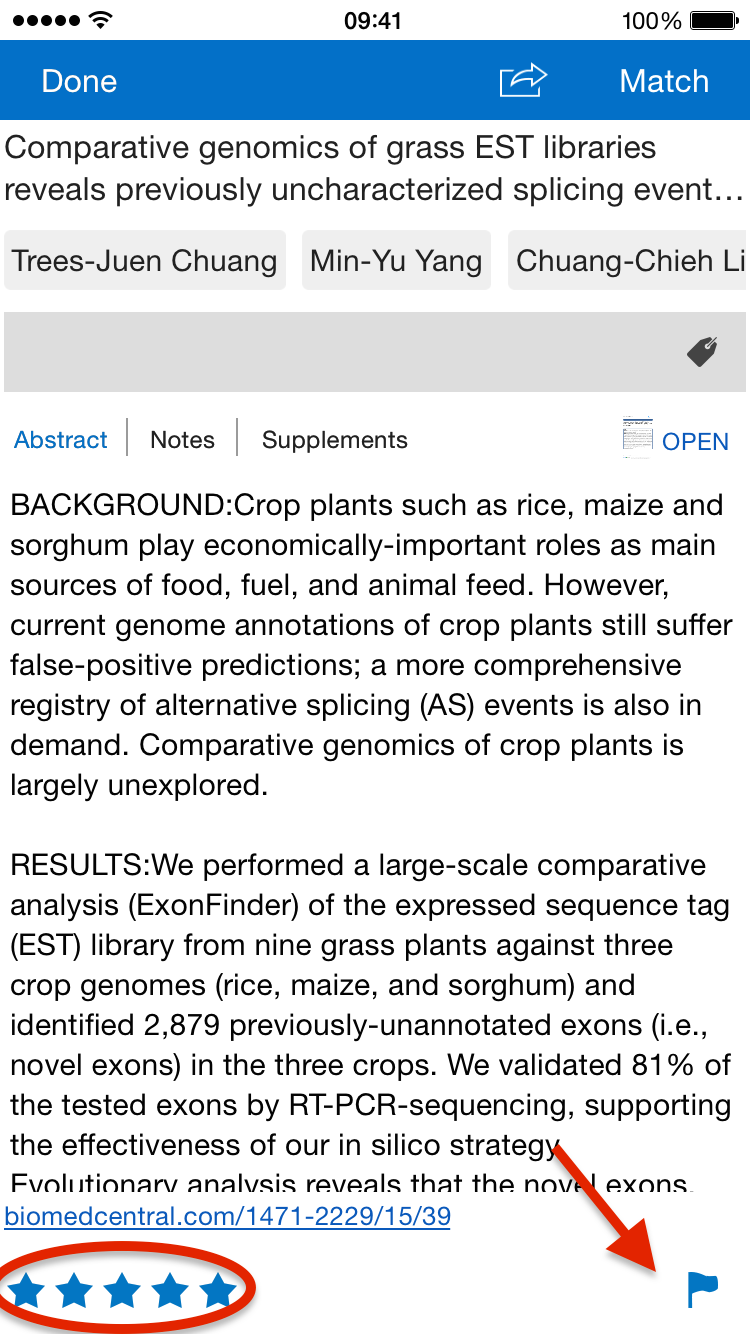 You can also add keywords to the document by tapping the 'keyword' icon. Here you have the choice of adding a new keyword or selecting a previously saved one.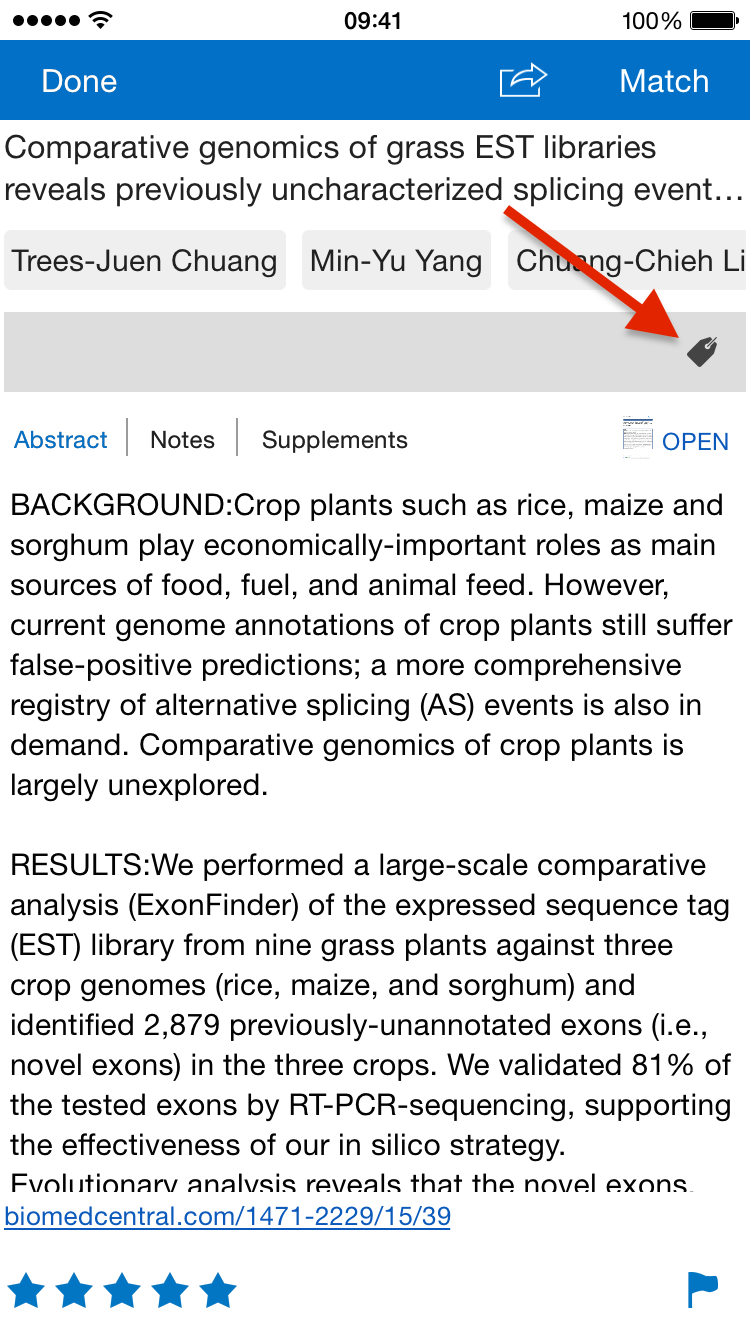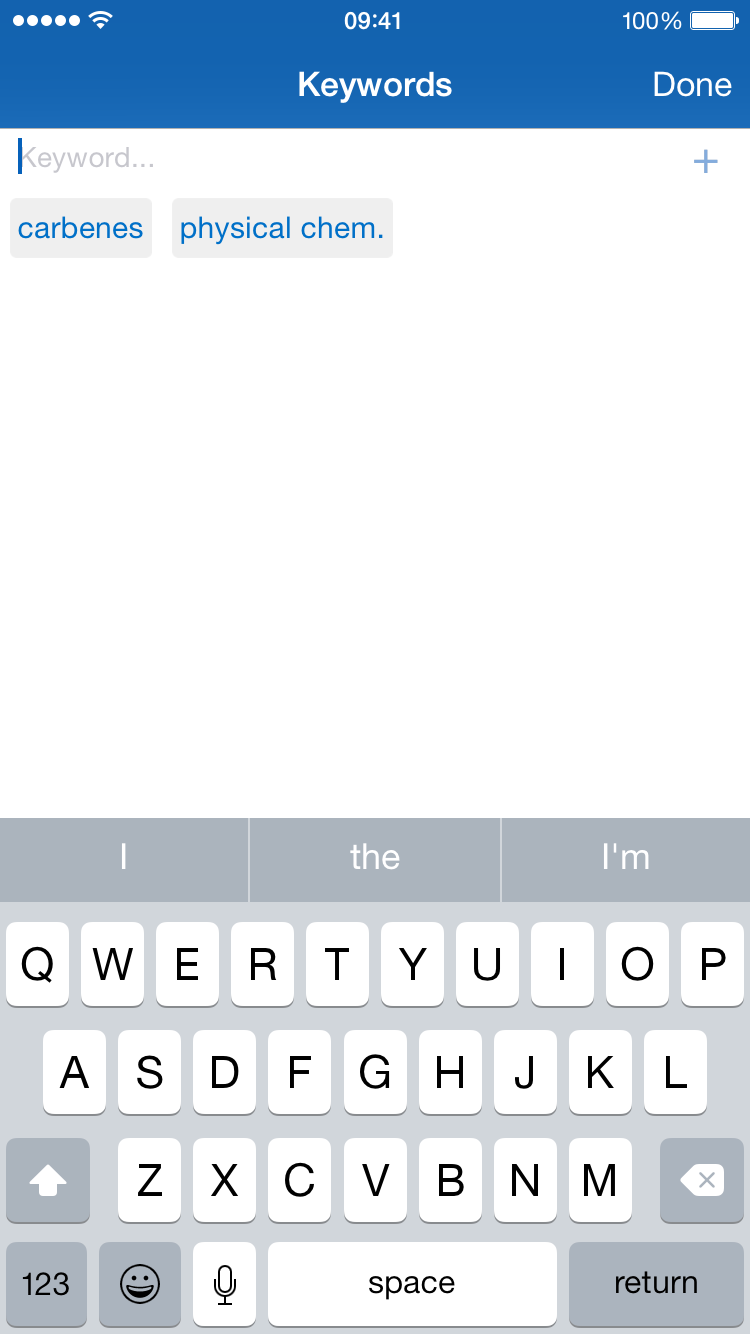 Within the Inspector window, you can also view any annotations you have made to the document by tapping on the title 'Notes'. You also have the option of adding your own general notes.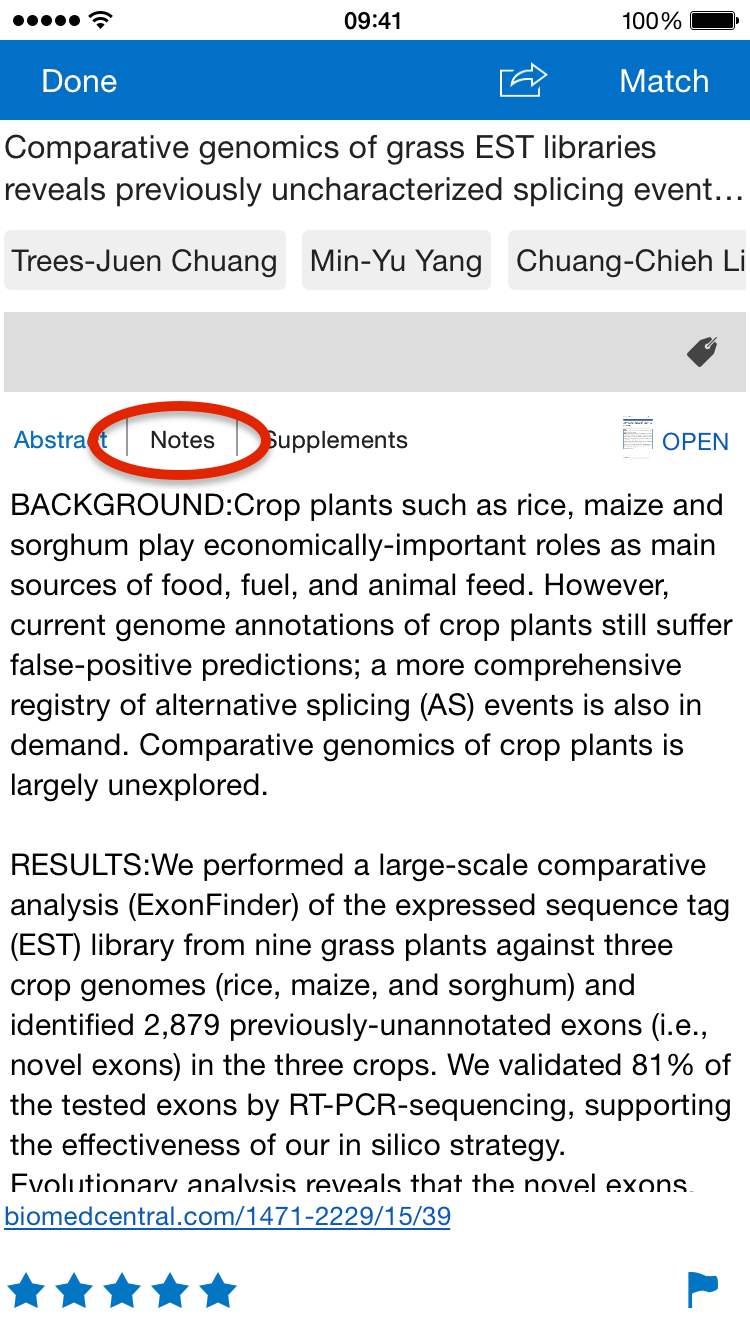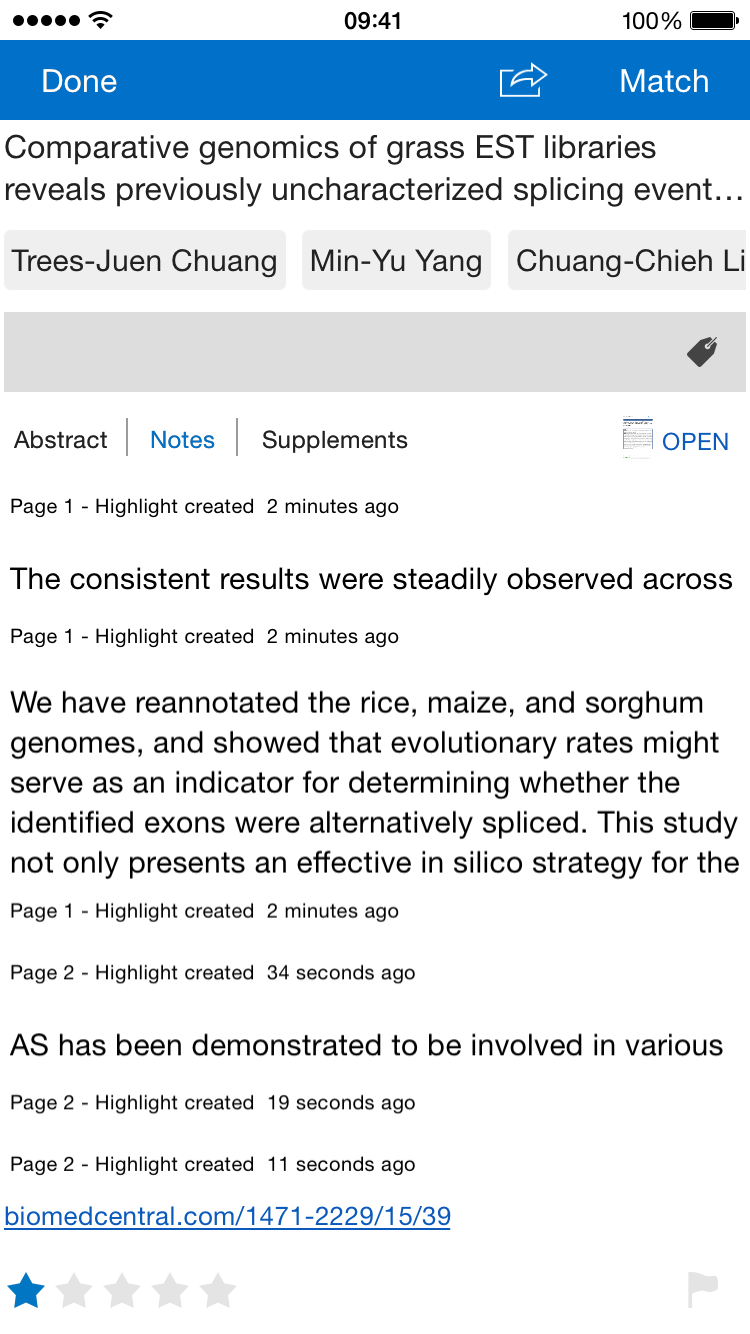 You can select 'Match' and Papers will then autosuggest the correct metadata for your article.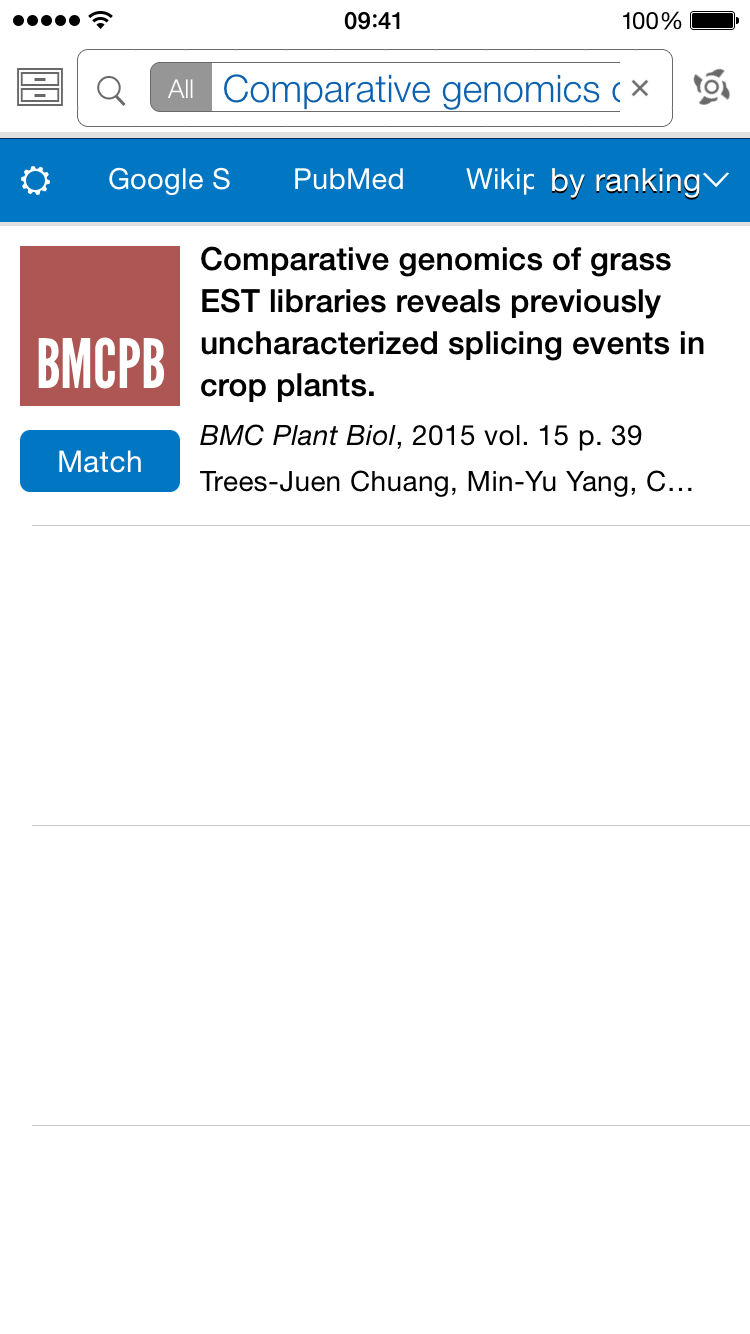 To go back to the Reader View you can either tap 'Done' or 'OPEN'.