You can download the free Papers app for iPhone/iPad here.
You can select a particular word in the document you are reading and use it to 'search online' from your favourite repositories. You will then be presented with a list of search results of the articles that contain this word which you can choose to import.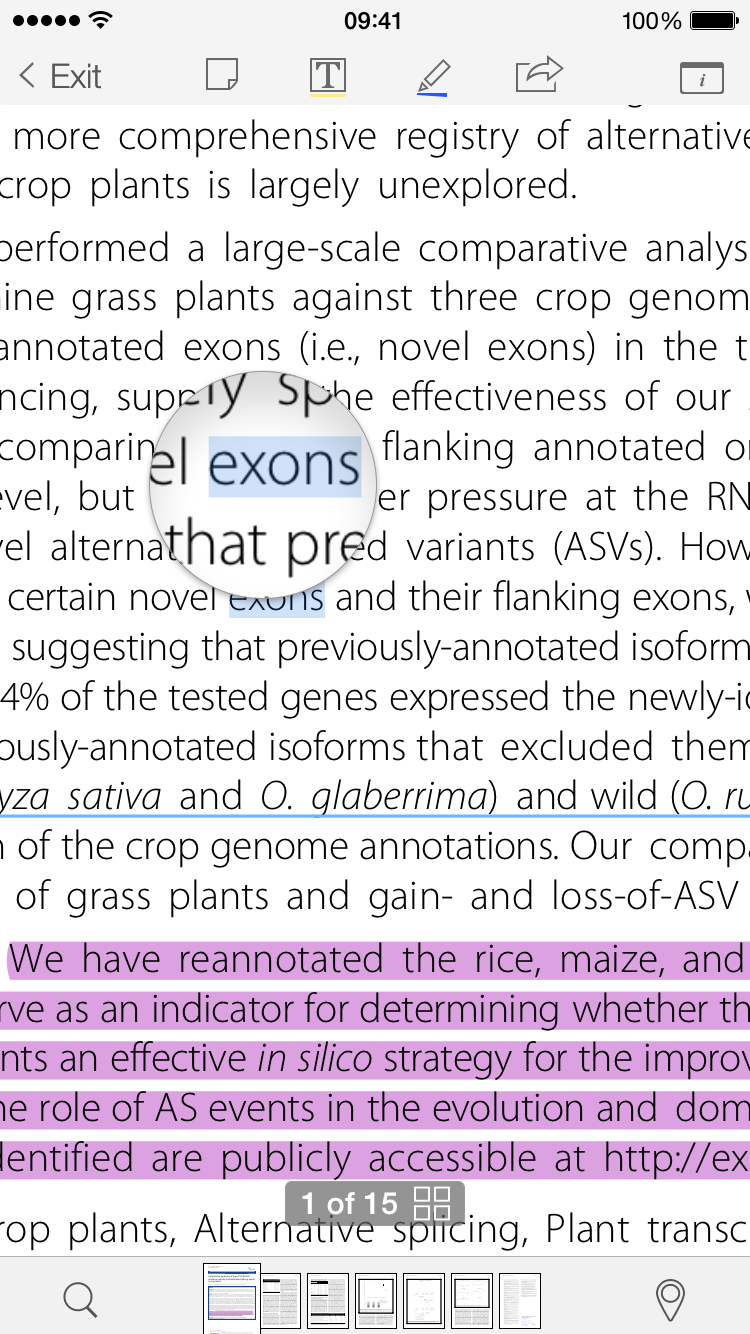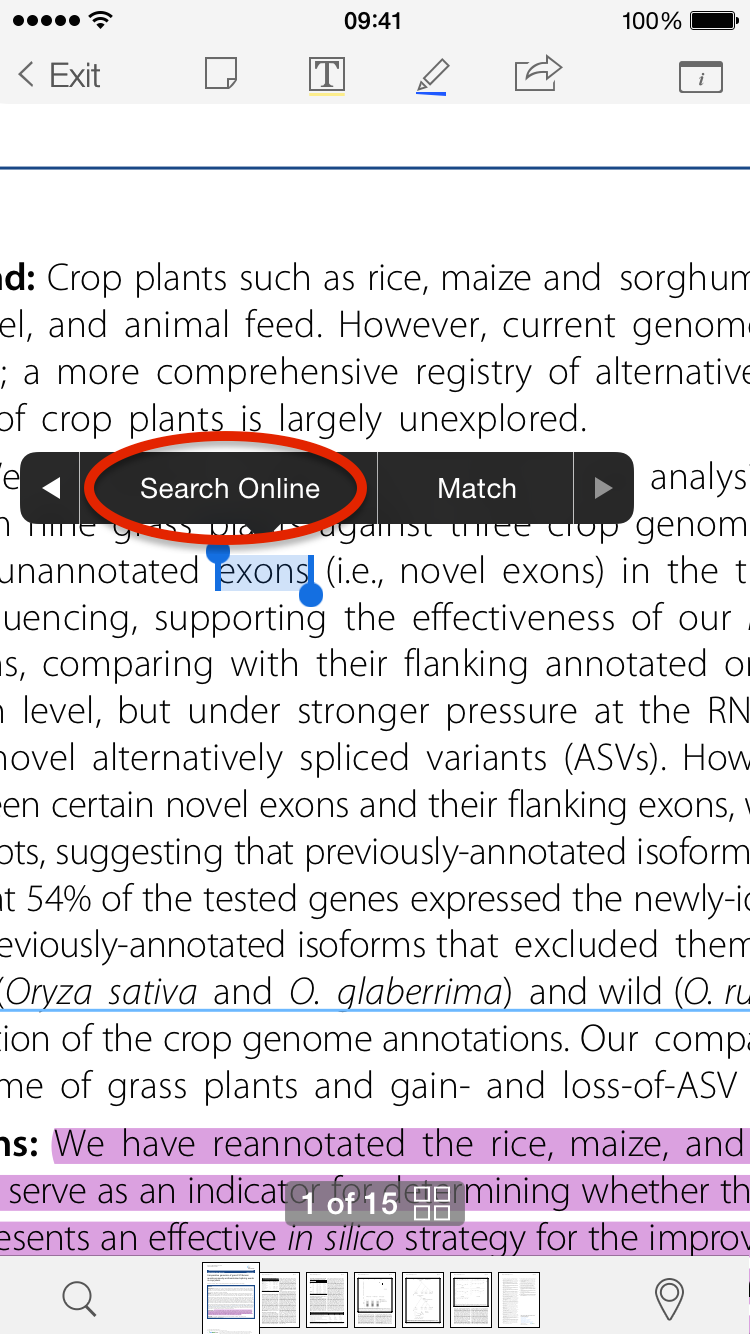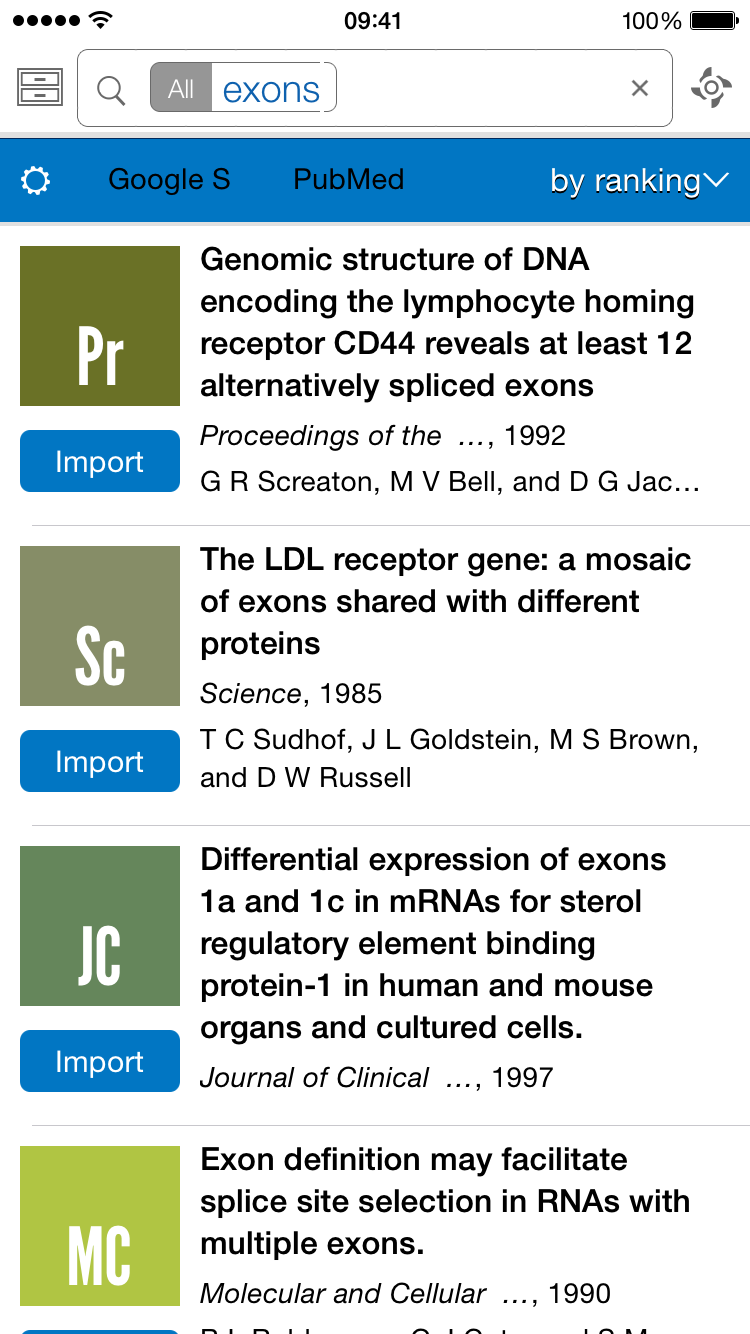 Papers will automatically search your favourite repositories but you can alter these by tapping the search settings tab in the top right corner.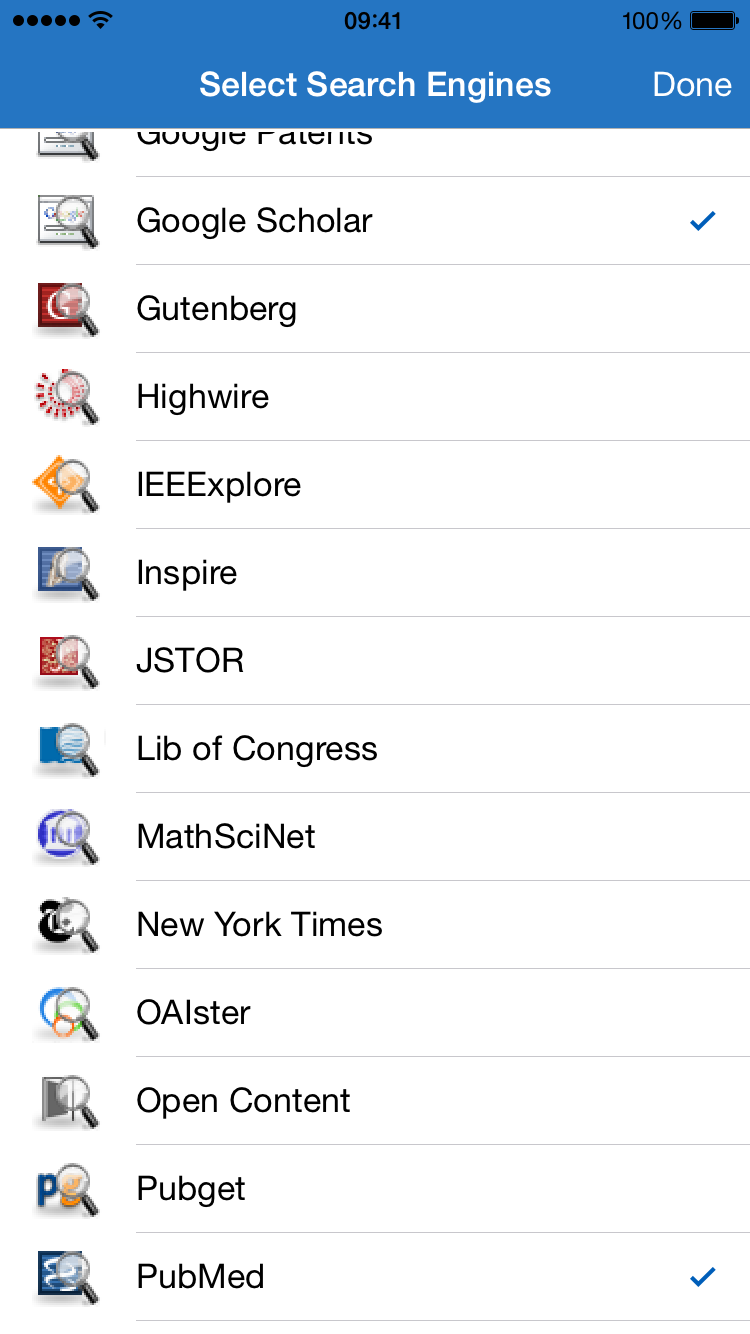 Papers will automatically search for the selected word under 'all fields' but by tapping on the word, you can change this to search for this word under a specific field.